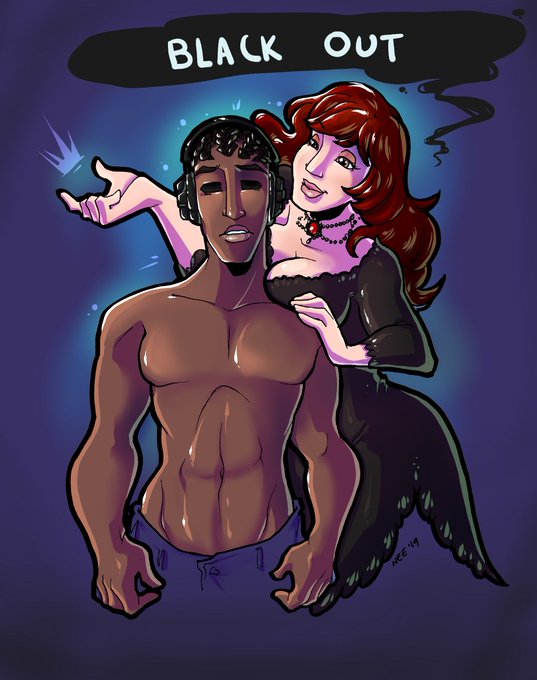 Have you been yearning to write a short femdom story or a hypnotic script, based on your own fantasies, and then have a trained/professional HypnoDomme record it for you?
You're in luck.  That time has come!
Introducing:  Voiced By Amethyst – Coming October 1st, 2019
Another worship Amethyst site?  No!  I welcome all fans of fetish/kinky stories & hypnosis
Where:  Patreon – I'm creating a 3rd account.  Details and web address will be announced soon
Twitter Account:  @AudioByAmethyst – follow for updates
Here are the juicy details!
Voiced by Amethyst is my latest project, which will be launched on October 1st! I am thrilled to be able to offer my alluring voice in a new way, and to give a little back to the fetish community, that I love so much!  This will be a fun way to be able to explore our favorite kinky stories and hypnosis.
This account will be inclusive of many fetishes, as long as they fall within the Do's & Don'ts criteria.  That means you may see a variety of fetish stories or hypnosis scripts here, such as:  Femdom, mind control, deep trance, stress reduction, mental escape, JOI, orgasm control, sissy, feminization, latex, cuckold, coerced-bi, monster, cum-eating, tickling, pussy worship, cock worship…. I could go on and on.  What's your fantasy or curiosity?  Write about that.
Up to 3 written submissions will be chosen each month, to be recorded.  The number of monthly audios chosen may vary, and will depend on the number and quality of written submissions.  All submissions must be received by the 10th day of the month.  Any submission received after the 10th day of the month, will be considered a submission for the NEXT MONTH.
If there is a slow submission month, I reserve the right to pull submissions from previous months to reconsider them.
Submit your written stories or hypnosis scripts to:  Mistress@deepsurrender.com with the subject line of:  (Month) Patreon Written (Story/Hypnosis Script)
Tiers:
$1 – Thank you –  You will be able to view posts containing updates
$5 – Voyeur or Writer?
Choice to just listen to the monthly MP3's as a voyeur, or to submit an original piece of writing, in the form of a fetish/kinky story or a hypnosis script.  Please read the Do's & Don'ts below
Everyone on this tier will be able to enjoy the recorded MP3 for the current month only, whether you're a voyeur or writer.
Option to become a sound editor.  All editors will receive a copy of the recording for free.  Always.
Please Note:  All posts at this level will be locked on the last day of the month.
$10 – Extra Content
All of the rewards from the previous tier, plus:
Receive additional versions of the recorded stories/hypnosis audios.  The extra content versions could include:  voice only, secondary voice tracks, binaural beats, etc, depending on what would fit best with the chosen story or hypnosis script.
Also receive a PDF of the current months' MP3 scripts.  This can help inspire you to create your own scripts, or you can use them as a tool in learning how to write scripts.
Please Note:  All posts at this level will be locked on the last day of the month.
$15 – Full Access
All of the rewards from the previous tier, plus:
Full download access to the entire archive library of posts, including the past and present.
$250 – Wild Card
All of the rewards from the previous tier, plus:
Use this Wild Card to guarantee that your submission will be chosen for the month.
This tier comes with incredible responsibility!
READ CAREFULLY
READ CAREFULLY
READ CAREFULLY
You MUST follow the Do's & Don'ts when writing your story / hypnosis script
Before pledging, you may contact me to ask questions about your story to make sure that it follows the Do's & Don'ts.
If your story or hypnosis script fails to meet the Do's & Don'ts, unfortunately, your story will not be recorded. You may revise your story or hypnosis script, but it must be received by the 10th day of the month.
Limited to 1 person per month, and for one month only! You are required to change your pledge back to either $5, $10 or $15 on the last day of the month, so that someone else can enjoy the Wild Card next month.  In fairness to others, you cannot be the Wild Card two months in a row.
Keep your pledge until the last day of the month. Why?  Because I don't want you to delete your pledge on the 20th of the month, and then someone else pledges.  There is only 1 Wild Card availability per month.
When pledging for the Wild Card, please check all of the MP3 posts for the current month. If you see one that is labeled "Wild Card (title)" and you see that the Wild Card pledge is available, that is an indicator that someone before you screwed up.  They failed to hold their pledge until the last day of the month.  In that situation, please wait until the first of the month to pledge the Wild Card.  Per the above, I will only record one Wild Card story or hypnosis script per month.  If you are unsure, you may always message me before pledging.
Wild Card Advice: Work on your Wild Card script ahead of time.  Speak to me in advance and make sure that your content meets the Do's & Don'ts.  THEN, after you after completed all of the preliminary work, pledge the Wild Card on the following month, or on it's next availability.
By pledging the Wild Card, you understand and agree to this criteria.
Do's & Don'ts
Do's
Submit your written work by the 10th of the month. All submissions received after the 10th will be considered submissions for the NEXT MONTH.
Please include whether you would like to receive credit for the story, or if you would like be listed as "submitted by anonymous"
Please feel free to think outside of the box, regarding content.
Please remember that I will be voicing the story or hypnosis script. Make sure you write it so that it would make sense coming from my voice.
When writing a hypnosis script, if you are at a loss for writing the induction, you may listen to one of my sessions for ideas
Don'ts
Submitted stories and/or hypnosis scripts must be within 1500 to 2200 words. Submissions longer than 2200 words will be rejected and sent back
Must be original work. Do not plagiarize
If the story or hypnosis script includes Mistress Amethyst as a character or narrator, Mistress Amethyst must always be written as a Female Dominant / HypnoDomme / Dominatrix, etc. Any story or hypnosis script containing characteristics for Mistress Amethyst that can be interpreted as submissive, will be rejected and sent back.
If Mistress Amethyst is written into the story or hypnosis script, there must be no sex/intercourse with slaves or submissive characters. However, I am ok if the slave or submissive character engages in pussy worship.  (Performs oral sex on Mistress Amethyst)
Stories do not need to contain Mistress Amethyst in the content. They can be general femdom / fetish stories or hypnosis scripts
Prohibited Content – Includes, but is not limited to: rape;  sexual violence;  incest;  bestiality;  pedophilia;  youth;  scat;  stories including real-life Domme's or HypnoDomme's in the fetish world.  All characters, other than Mistress Amethyst, must be fictional.
Trackbacks and pingbacks
No trackback or pingback available for this article.
Search for Sessions
YIT Recent Posts