AMETHYST C.HT &
TRANCE GODDESS
Authentic Hypnosis
With Real Results!

IMAGINE WHAT IT MIGHT BE LIKE to surrender your mind and body to the smooth, seductive call of My voice. Look around My store and indulge in your favorite hypnotic fantasy with Me.
There are a variety of hypno kinks here: Hands free orgasm trigger training, BDSM / spanking hypno, mind-fucking tease & denial, edging and/or masturbation instructions (JOI), programming to be a submissive sex slave, obedience training, sissy hypnosis, feminization hypno, cock sucking, cum eating, pussy worship, blowjob hypnosis – and more.
I'm a former clinical hypnotherapist, focusing my time on effective, erotic hypnosis. I have an amazing, seductive voice; the kind that will melt your mind in delicious seduction. When you surrender yourself to me, I will guide you on an Erotic or Femdom Hypnosis journey where you can experience your deepest fantasy.
My style is seductive… soothing… enchanting. Humiliation will not be found on DeepSurrender, but if you'd like to explore that sort of delicious degradation, please visit DarkAmethystHypno.com. What you WILL find at DeepSurrender is hypnosis recordings that will set your sex drive on fire in a way where I will have you craving more! Since I offer files in a sensual way, you may very easily find yourself exploring subjects that you might not have ever dreamed you would find appealing. I hear this ALL the time.
So browse around, download some MP3's, and discover FemDom Hypno at it's finest!
Enjoy!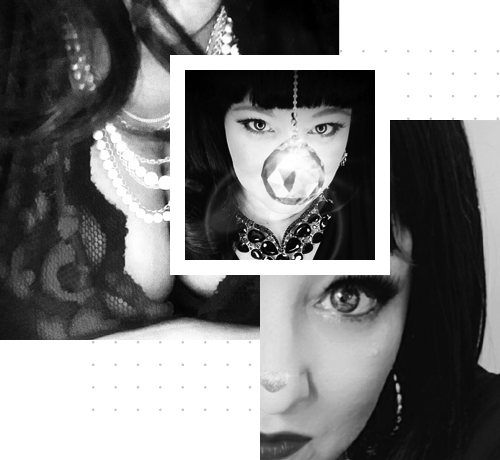 Become A Better Submissive
Femdom Hypnosis: Leveling up!
How Hypnosis Can Enhance a FLR
Personal Hypnosis Experiences
'What if I'm Married?' How to Indulge in My Erotic Hypnosis
What is Locktober? Start Your 30-Day Journey into Chastity
The Key To Unlocking Hypnosis Success
Subliminal Messages: The Silent Brainwash
IMAGINE WHAT IT MIGHT BE LIKE to surrender your mind and body to the smooth, seductive call of My voice Mmmm, the tingles, the thrill, the arousal…. Now STOP IMAGINING it and download my FREE session now! Join My newsletter today and you will be granted access to My full length hypnosis session "Temptation".
This 40 minute session will never be sold to the public, because it's an exclusive gift to newsletter subscribers.  I'm very happy to share this erotic experience with you!  Enjoy!