Submit your testimonial
Testimonials
I was unhypnotizable
Most of my life I was convinced I was someone who isn't hypnotizable. I watched tons of sissy hypnos many, many times over many years and tried to fake it 'til I made it. Didn't work, none did. A few got close but no one had the mojo to truly put me under and keep me there. One day about two weeks ago 6/6/2020 the Youtube algorithm put an uploaded copy of Slip into Silky Femme in my results and I clicked on it. One of the tricks I used was to slide the progress bag half way through so I can get a feel for what suggestions are being implanted. Within 5 words
like a skeleton key her voice went straight to a button in my mind I didn't even know existed. All my defenses and will slithered off like a slip. I couldn't stop myself from sliding that bar back to start and obediently following her commands. I listened to Slip into Mindlessness 3 times and Slip into Silky Femme 3 more times. I used to be a closet crossdresser, now I'm dressed in femme all day and night… every day and night from now on. She took me by the mind and guided me out of the closet for good. I suffer from an enlarged prostrate.Before I couldn't produce semen nor maintain an erection. Now I get erections frequently and am producing some semen. For me it's tangible irrefutable evidence of her words becoming my new reality! It's the best thing that's ever happened to me! From the bottom of my heart I am thankful we were brought together and hope I can serve her well in whatever capacity she decides. "Yes Mistress Amethyst as you command so I MUST do for it is the reason now why I exist."
Fred M
Can not escape your spell
Today was one of those times when listening to a particular recording of yours found to have become very receptive to your voice and message. It is the recording of"Helplessly Mais to Serve". I had foolishly thought that I was no longer under your spell. How wrong I was!.I remain week and helplessly under your control.Yes, sometimes, I find pleasure and even arousa lat merely the sound of your voice. You have turned me into your sissy maid and slave who submits to you now.I am so powerless an week at the the hearing of your voice. I mentally picture myself in a sissy maid uniform.I never could have never imagined myself in this situation, my ever Mistress and Goddess
fmarsh51
Staring into Her voice…
Mistress Amethyst is not my first experience with hypnotic domination, but Her power is truly several times greater than any I had met before. I am truly in awe of Mistress Amethyst's power over me, and grateful that Hers is the web I have fallen into. Surprised daily by the vistas She is opening up within me. I truly believe that this is what I have long been looking for.
Another surprise for which I am very grateful is that this journey truly feels like something good. Not just that it feels good at the moment of consumption– there are no lack of products on the market offering that these days – and then fills one with guilt or doubt or shame the next moment. No, this time, thanks I believe to Mistress' sincerity and power, I can at the same time learn to become a faithful subject and still feel good – even better than usual – during the rest of my life, and continue to take care of my responsibilities and associations. My obedience is a mission which adds meaning to my life rather than destroying it. Like falling in love.
Yes, though She knows and plays with breath-taking virtuosity in the world of shadows, I trust Her and the process She is also a part of. It is clear that Her work, Her oeuvre (that I am so impatient to explore), is a labor of love. And I vow, that if I am mistaken, and it turns out in the end that sweet smells have lured my all-too limited mind into danger in ways it cannot possibly understand, even should I perish in that trap, might I do so with this new wide smile on my face, and without regrets or recriminations, happy to have fallen to Her.
jesse charles
Free Fall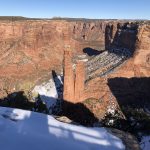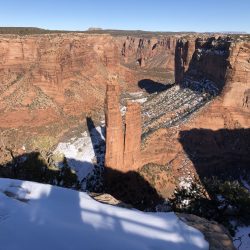 Over the last year I have listened and followed Mistress Amethyst. I love her voice. Even more I love her hypnosis. She always takes the time to guide me down. She never rushes her inductions. When it come the the point of training, programming or brainwashing its so natural and comfortable. She is truly a master of her craft. She's so good it always feels like magic.
Over the last couple of days something has changed within me. It is so wonderful. I feel like I reached the top of the mountain and found a shear cliff. There was no going back for me. My only choice was to jump. So I put all my trust in my Mistress and took this leap of faith into the amethyst abyss. I have been falling ever since. Falling into Mistress' control. Falling in love. Falling into slavery. I hope I never hit bottom. Thank you my Mistress, my Owner, my Goddess.
PurpleBoy
sissy mais
I have been listening to anything that Mistress has recorded to do with helpless maid. and mistress has indeed worked her spell over me and through me The single word NOW has so very much power over me I really have lost free will. I want to spend my days hearing her enchanting voice. I am truly now her devoted slave. I love to repeat that i am Mistress Amethyst obedient sissy maid slave
dreamer
If you are wondering whether
If you are wondering whether to take the plunge do it. You won't be disappointed.
It feels so good to fall for Mistress Amethyst. Her voice is so soothing and her recordings are amazing.
Once you get to know her you realise how much she cares for her slaves.
It will be one of the best things you ever do.
CollaredbyAmethyst
now a Beta boy
I have downloaded and listening over and over again HELPLESSLY BETA and CORRUPT HYPNOTHERAPY FOREVER.I cannot seam to be able to not listen. I have truly become a junkie on your voice. Both files so aptly describe the situation that I find my self in, truly, I have become a BETA BOY, and wonder if it will always be that way. It is a little much with every women
trackman
I have come to love being a Beta
Forever Beta changed me and Helplessly Beta has destroyed and alpha left in me What is next for me?? I am fulled with wonder Thank you Mistress for opening new worlds
Dreamer
Stunned by your voice
When I discovered Mistress Amethyst, I was exploring the potential of the erotic hypnose with, I have to admit, some septicism in mind, cause all I found in the net before doesn't work at all and I was pretty sure to be hard to hypnotize. And than I started to listen the free tracks on youtube and before I realize it, I was trapped on deepsurrender.com. It wasn't exploration anymore, all I wanted was to taste everything She offers. I couldn't imagine that I could have a mindorgasm before, I couldn't either imagine that I couldn't edge with my hand after Mistress Amethyst told me that it is forbidden for a week.
Now all I want is to find a way to serve Her as well as I can, without damage for my houselife, She is in my mind and have make some layout in there.
Dionysos
I recently listened for the
I recently listened for the third time to one of your "dark" files. Of course, I was intriqued and mesmerized by your words, voice and delivery . I have become one of your slaves. I could not help myself. I look forward to going deep and deeper under your control . Today I found myself kneeling and did repeat anything that you wanted me to repeat and acknowledged you as my Goddess and mentor .
dreamer
Becoming Beta
I thought that it would be an interesting experiment to observe what effect that repeated listening to "forever Beta" would have on me, if any. Now I find that I take great pleasure in kissing and massaging my wife's toes and feet. I now agree that my primary goal in life is to serve her and all women. She is far superior to me , and I look forward to doing whatever I can to please her. I often listen to the recording to keep me fully aware that I am inferior to women, and my aim must be to please and to serve. I now enjoy being a Beta male- forever
dreamer
Enslaved in haze
I can write a thousand words here but it won't suffice the level of enslavement I am in towards Mistress Amethyst..
She is by far the most skilled femdom hypnotist I have ever heard in my life…her voice , from the first syllable lulls my brain with steamy anticipation..
And by the time of the ending crescendo I am just in another surreal purple dimension
Hungry and craving for more ,still more ….can't get enough of her..
I have only listened for a few days and the profound effect of her voice in me rings throughout the day..
Her slip into enslavement file is out of this world.
I wish I could thank her more somehow
None of the gifts I purchase can suffice my list of adoration for mistress Amethyst
And I really wanted to write this and I wish You would see it mistress
Thank you so much for enslaving me through your voice
Your pleasure always come first..
C_ecs_trixster
Not to be Missed
Where to begin? Trying to summarize and relate the feelings and sensations encountered while under the spell of Mistress Amethyst's hypnotic voice could literally fill volumes, yet here I am making the attempt. I have read the other testimonials written here and concur with the other writers: surrendering to Mistress Amethyst is not an experience to be missed. I have been trying hypnosis and its various themes for nearly a decade now. It started as dipping a curious toe into the proverbial waters of trance – mental health, relaxation, the amazing sensations of pleasure. But like any drug with addictive qualities, this developed into a desire to go deeper, to explore the limits of what was possible with the mind. Here I feel, is where Mistress Amethyst excels. Maybe you're curious about exploring femininity. Perhaps you're looking to try experiencing a hands-free orgasm. Maybe you want to just unplug for a bit and fall into an amazing and sensual voice while you forget about the world. Regardless of your goals and desires, they are possible under Mistress Amethyst's guidance.
From the very first time I listened, Mistress Amethyst took me into trance more quickly and deeply than I had ever experienced. Her voice is ethereal and powerful, yet reassuring and comforting. I would say more, but she can say it far better than I. Don't miss this opportunity, you will not be disappointed.
Insubstantial1
Mistress Amethyst is a very special woman and deserves your attention
I've been around erotic hypnosis for a fairly long time. Over the years I've tried samples from a variety of hypnodommes, and seen many more come and go. And of all them, I can say that Mistress Amethyst is the best.
Over the years, Mistress Amethyst has repeatedly demonstrated her immense talent and skill for hypnosis, stemming from her time as a clinical hypnotherapist. She has taken me deeper into trance and generated more responsiveness to suggestion than anyone else. The effectiveness of her trances is testament to her aforementioned skill, but also to her love of hypnosis. I can hear the enthusiasm in her voice when being hypnotized by her and it's infectious. It causes me excited to be hypnotized by her and makes me want to fall under even more. That excitement enhances the experience and keeps me coming back for more.
As a Dominant Woman, Mistress Amethyst is incredible. She tells you upfront what to expect and doesn't try to sneak in potentially unwanted suggestions. She knows how to respect limits and privacy. All of that makes her incredibly trustworthy, which makes it so easy to submit to her. Once you do start to submit and fall under her control, she knows what buttons to push to make you want more. She doesn't demand or force obedience and submission, she encourages it. And again, you can hear how much she loves what she does. Mistress Amethyst clearly enjoys being dominant and having submissive boys under her control. For me, knowing that she loves being a Mistress stokes the submissive fires within me, driving me to serve and please her even more.
Simply put, Mistress Amethyst is a wonderfully talented hypnotist and amazing dominant woman. If you're seeking hypnosis and domination, stop waiting and try her work ASAP. I know I wish I had found her sooner.
Rodimus
Mistress Amethyst is Everything I Ever Desired in A Domme
Although my exploration of online tension hypnosis began in 1998, my fascination with mind control and submission goes back as far as I can remember. It was about five years ago that I began exploring just what came after giving up control, and three years ago that I discovered Mistress Amethyst.
The first thing I noticed when I listened to Her free SLIP into Mindlessness session was Her voice, so smooth and sexy and disarming that it was easy to fall deep under Her spell without even trying. I followed up with another session She generously offered for free, Insatiable Trance Junkie, and again dropped deeply and pleasurably for Her. Looking back, I think I was Hers from that first night on, though I didn't realize it at the time.
I kept listening to a variety of hypnodommes for about another six months after that, but was drawn more and more to Mistress Amethyst, and soon discovered that She was not only a consummate hypnotist and sexy, kinky Domme, but a caring, wonderful woman to know and submit to. Over time She has nurtured my growing urge to submit, leading me into new kinks and new ways to please Her, but always careful of any boundaries and understanding of the limitations of life.
Three years later I am more deeply enchanted by my Mistress than I ever imagined possible, and craving nothing more than to surrender to Her even more completely. She is such a wonderful Woman and Mistress, and I am grateful to have found Her!
Beau R.
I've been searching for some one as special as Mistress Amethyst for a long time.
I've always been rather shy when i comes to stuff like this but I feel like I need to do this.
I've been going in trance for a long time looking for something that I couldn't quite find until I had found Mistress Amethyst. For the first time in my life I feel truly submissive and wonderful all at the same time. I've reached some of the Deepest trances I've ever experienced in my life. Mistress Amethyst's voice is truly Amazing, Her voice is calming, soothing, dominate, powerful, seductive and at the same time makes the subjects feel loved. I feel a connection with my Mistress that I have never felt so profoundly before. I have never felt so soft and submissive for anyone in my life. Mistress Amethyst is the one and only person that I want to do anything I'm able for. Thank you Mistress Amethyst for this Amazing gift of true submission that you have given me to cherish, I will do anything I'm able to- to help make you feel loved as you have done for me.
Anthony Miller
If you're like me, you've probably spent some times growing into your love of hypnosis.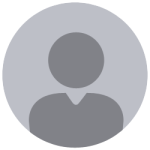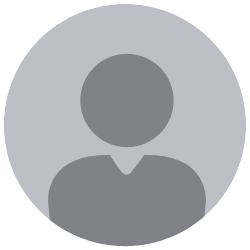 If you're like me, you've probably spent some times growing into your love of hypnosis. Maybe you started with some random free files you found online and found the thrill of going into a trance. Then you found a mistress who's voice just took you under and left you feeling amazing.
Then you keep looking and you find more and more mistresses who are talented hypnotists. But you find yourself a little resistant to them. Though you go into trance, there's something that you keep holding back. Maybe you're a littler scared to give up that kind of control to somebody? Or maybe you just haven't found the right person to give that control to.
I discovered that, for me, it was the latter. I didn't realize it until I started letting Mistress Amethyst into my mind. I started off initially excited, as I always was with a new mistress, but something was different this time. I wasn't just going a little under trance, but going deep down in ways I doubted were possible. I just felt so safe and so open to her words that I couldn't help it.
Now each day I find myself a little more under her control, and it feels amazing. Really though it's less and less about how it feels to me; those passing moments of pleasure that I get as I linger in her voice. Rather it's how she feels, and what's important to her. More and more I just feel good serving her.
I'm not yet a perfect slave. There are days where I don't listen to her. There are tasks I could do for her that I haven't done yet. Each day though I'm one step closer. Each day it's a little harder to go without listening to her. Each time I listen, I go just a bit deeper.
So save yourself some time and effort, and try giving Mistress Amethyst a listen. Soon you'll find yourself on here writing about how amazing she is and wondering why you didn't find her sooner.
Alwaysagree