FREE
Free FemDom Hypnosis MP3's
The following files are FREE!  Please read the descriptions, add the desired titles to your cart for $0.00 (or more if you want to send a "thank you" tribute, and then check out.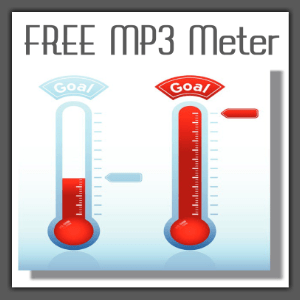 Feb, ? 2018  - 100% Reached = DEEP Down Into Lust
April 7, 2018 - 100% Reached - Timelessness
June 2, 2018 - 112.5% Reached - Affirmations - Multiple Orgasms
December 8, 2018 - 127.4% Reached - Title TBD
CURRENT STATUS AS OF DECEMBER 8TH 2018:  127.4%
FREE MP3 Meter!
I'm excited to announce that for the remainder of 2018, I will create & release a FREE hypnosis MP3 each and every week that I reach or bypass a certain sales goal.I will be adding up my sales volume totals, each week, for DeepSurrender, NiteFlirt, and Sensual Mistress and calculating a "Percentage To Goal".FYI:  The sales week is from Sunday to Saturday
What you can do to help:
I'm sure you'd like to see MANY more FREE MP3's, so here is what you can do to help:
REVIEW:  Submit product reviews on NiteFlirt, DeepSurrender, and Sensual Mistress - NiteFlirt requires that you purchase from them, however, the others don't.
SOCIAL MEDIA:  Share my product pages on social media (Twitter, Tumblr, Reddit, FetLife, LiveJournal, etc - of course following any platform rules, which may apply)
YOUTUBE:  If you have a YouTube channel and would like to promote me, I would be happy to provide a sample MP3 for you to work with.  All videos must be approved by me first.
OTHER:  I'm sure there are many other ways to bring traffic to my website that I haven't thought of.  The more traffic I receive, the more likely I will have a good sales week, which could potentially lead to another FREE MP3!