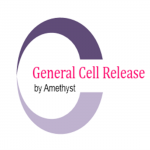 Cell Command Therapy Hypnosis ™
What's a HypnoDomme doing talking about Cell Command Therapy™ ? Because the more I have gotten to know a lot of you guys, the more you have started asking for mainstream hypnosis in My voice. And many of you have started asking for help with health issues, or releasing whatever is preventing you from reaching your goals. This is literally My specialty. I'm a Certified Specialist in Cell Command Therapy ™ . Do emotions cause physical conditions? ABSOLUTELY! They weaken your body. When I worked in the clinic, this is the type of session that I would give My clients, and they saw incredible results. So I would love to tell you all about it.
Cell Command Therapy ™ and Cellular Releasing© was created by Dr. Ed Martin of the PATH Foundation. This approach provides PROFOUND results and far faster than traditional hypnosis methods. The theory is that all unwanted condition (health, habits, unwanted behaviors, fears etc etc etc) are caused by negative thoughts, emotions, imprints etc. These negative triggers "eat away at us", and eventually start causing health problems or bad habits etc.
Traditional hypnosis and cognitive therapy provide a "coating", but without RELEASING the cause, the unwanted behavior or health issue could come back in time.
The Cellular Releasing© portion of the session involves asking the subconscious mind if certain emotions, experiences, thoughts etc have contributed to the unwanted behavior or health issue. Then the subconscious mind is commanded to release that negative emotion, experience, thought etc which has been causing or contributing to the unwanted behavior or health issue. This is a very through process, going over many different possible causes without causing emotional trauma.
The Cell Command Therapy™ portion of the session involves command the cells to the various systems of the body to begin the healing process.
I have worked with pretty much everything you can think of
Heath Issues such as: Cancer, tumors, asthma, kidney issues, colon issues, chronic pain, broken bones just to name a few
War veteran PTSD
Spiritual issues
Relationship issues (effects of childhood bullying, marital, sexual abuse, parental, sibling, etc)
Weight Loss
Smoking
Fears
Creativity enhancement
Addictions including crack cocaine & alcoholism
Nail biting
Laziness
I could go on and on….
In every case, the client saw dramatic improvement. My favorite memories are when I worked on someone for health, and the clients' doctor was completely amazed and unable to explain the sudden and dramatic improvement to their patients' heath. I started getting referrals from doctors and psychologists.
I'm going to be releasing a General Cell Release session soon. In the recording, you will mentally declare in your mind which topic you want to release. Example: I want to release kidney stones…. I want to release my fear of (____), I want to release migraines…. I want to release the reasons for pre-mature ejaculation…. I want to release the reasons for impotence…. Etc.
Or you can work on achieving a goal. In this case, you will state your goal in this way: I want to release the blocks to prosperity…. I want to release the blocks to creativity…. I want to release the blocks preventing me from entering deep hypnosis.
You can literally use this recording for anything.
In the recording, I will go through all the questions that I normally would in a typical office session. Just let the information come to you, whether it makes sense or not. It probably WONT make sense. In nearly every session I've ever done, just about everyone has reported that the information didn't make sense, but the yup seeing amazing results. So don't worry if this happens to you – it probably will, and it's totally normal. If nothing comes to mind, you'll receive the command to release that item, so it can still be very effective. I've had clients where nothing came to mind, but I gave them the commands anyway, and they ended up seeing fantastic results.
If you're interested in this session and have questions, feel free to message Me anytime! I can't wait to hear about your amazing results! xoxo
Trackbacks and pingbacks
No trackback or pingback available for this article.
Search for Sessions
YIT Recent Posts