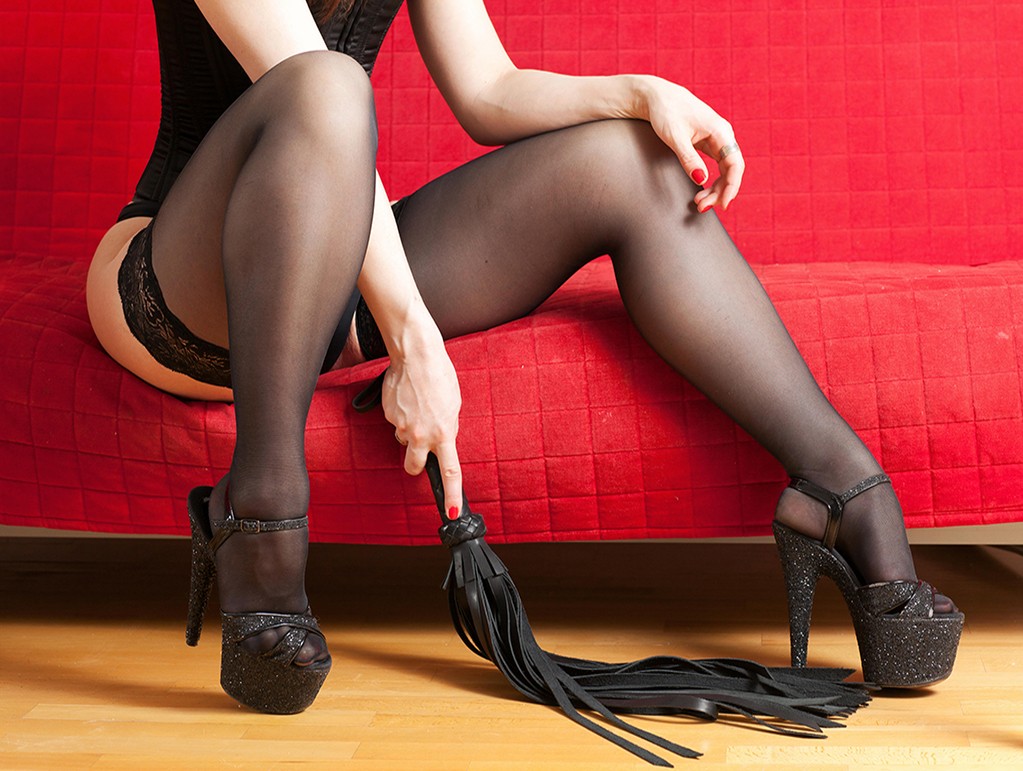 Female Domination: What is It? Why do it?
What exactly does it mean to surrender to female domination?
If you're new to the practice, you may be curious what it involves, how it works, or what you get out of it. Some are aroused just by the idea, while others may be a little timid at first – and that's okay!
You may be surprised to learn that the concept of female domination—often shortened to Femdom—has been around since ancient times. But since not all Femdom is the same, it's not a bad idea to do a little homework first.
Here's what you need to know.
What is female domination?
Female domination is a form of sexual play in which a female takes on a dominant role over a partner, who is referred to as a submissive.
The practice is often referred to as a form of BDSM (bondage, discipline, sadism and masochism), but it does not always involve each of those aspects. For example, Femdom does not need to include bondage or sadomasochistic activities.
The key commonality of all female domination is a submissive taking orders, often sexual in nature, from a dominant female, sometimes referred to as a Domme, dominatrix, Mistress or a dominant Mistress.
What does FemDom involve?
Whatever your Domme demands of you!
Well, sort of.
It all depends on the type of female domination you're looking for, as well as who you choose as your Domme. For example, your Domme may demand that you serve her according to her exact wishes and instructions.  Or, she may demand that you pleasure yourself, perhaps only up to the edge of orgasm, as a means of using denial as a training modality.
Whatever the scenario, the key is that submissives doesn't get much say in the matter. They're rendered into submission, ready and eager to serve their Mistress.
What are some examples of female domination?
Femdom can take on many forms. If you're envisioning the classic image of a dominatrix clad in black leather, sitting on top of her submissive partner – well, absolutely, that's female domination! But it's just one of many styles.
For example, Femdom doesn't even have to be in person for it to be just as arousing and effective. Female domination can take place over the phone, over the Internet or even via recorded audio files, as I do here at DeepSurrender.com.
Here are just a few miscellaneous examples of what I've done with my submissives:
What are the benefits of Femdom?
The benefits of Femdom can be different for each submissive.
For example, some may simply seek the intense thrill and arousal of being dominated. Others may want to uncover deep-down fantasies that they didn't even know they had (which is where Femdom hypnosis can be especially effective).
Research has shown that activities involving sexual submission and dominance can have a positive effect on mental health, relationships and even stress levels.
But again, every submissive has their own goals and fantasies, which is what makes female domination a uniquely tantalizing experience for everyone.
Journey into Submission
If you're new to Femdom, my Submissive Training is a great place to start. Enjoy!
For More Information:
I have additional blogs on this topic.  Please read:
Tips On Writing Goals – which covers some great information about how the subconscious mind works
Join my Newsletter for periodic announcements and coupons.
Follow me on Twitter for daily activity and posts.
Trackbacks and pingbacks
No trackback or pingback available for this article.
Search for Sessions
YIT Recent Posts
What is ASMR?
About ASMR Have you ever come across a YouTube video of somebody whispering very quietly into […]
0 comments