Description
A Halloween treat featuring my favorite spooky topic:  Ghosts!
In this terrifyingly erotic recording, I will take you to my very favorite ghost hunting spot:  Trans Allegheny Lunatic Asylum.  I lead you inside this massive haunted structure, right up to the creepiest floor.  Sprinkled with real life descriptions of the building and my own personal experiences there, we head up to the 4th floor to Ward R – the most active spot of the former Asylum.
We make our way past ghostly whispers, doors moving on their own, disembodied footsteps, and phantom cool breezes until we reach the hot spot.  I have you sit down on the dusty wooden floor to become ghost bait.  There's an active ghost in this ward that wants to be noticed and has a message that needs to be heard.  I drop you back down into a deep hypnotic sleep so that you can access the message from the ghost.
As the ghost speaks to your mind, you are over taken by commands to touch yourself… right there… right now!  You are commanded to surrender your sex and masturbate.  You are no longer in control.  The Ghost Inside Your Mind controls you.
Features:  10-1 countdowns, Deep (snap) trigger, JOI, triple voice track command, repetition commands..  FemDom Erotic Hypnosis by Mistress Amethyst of DeepSurrender.com. Copyright 2014. 42 Minutes
NOT AVAILABLE FOR PERSONALIZATION
THE INSPIRATION BEHIND THIS RECORDING: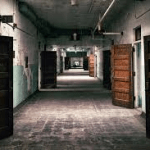 I have been to Trans Allegheny Lunatic Asylum for the over night ghost hunt at least 5 times. Each time, I have seen or experienced some sort of activity that's hard to explain.  My best "find" is the above EVP.  Here's the story behind it.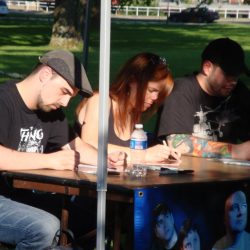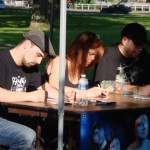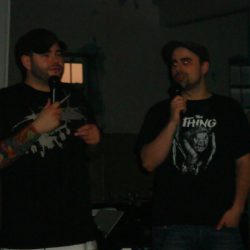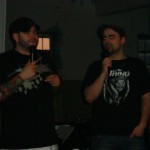 It was a TAPS Celebrity event (several cast members from the TV series, Ghost Hunters were there).  The celebrity in charge of the 4th floor was leading everyone down to the 2 corridors that were to the left of the stairs.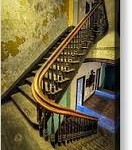 A friend and I decided it was a perfect chance to have an entire wing to our self, so we chose to investigate the corridors to the right of the stairs.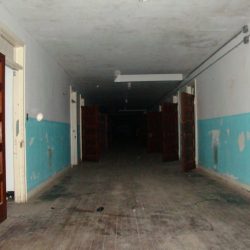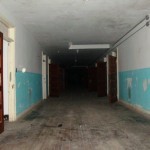 There was NOT A SOUL in the entire right wing.  We put the voice recorder on top of the radiator, as pictured, and we were just hanging out until it sounded like someone came up and punched it.  My friend is deaf in one ear and didn't even hear it!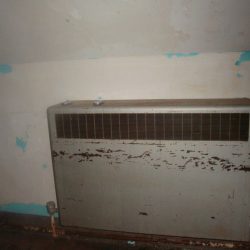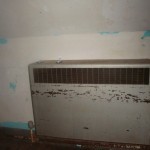 When we got back to the hotel, I was playing it back for her so that she could hear the rattle.  I was completely shocked to discover that right before the loud rattle, a man's voice says what sounds like "I am Doug!".  The sound quality may not be great.  I used a voice recorder that didn't have a USB, so I had to play it while recording it onto another voice recorder.  But you can still hear the voice, which was not audible to our ears when it happened.
This is a real EVP… but Happy Halloween!  xoxo